For reasons out of our hands (COVID-19) the festival couldn't happen in 2021 & 2022. There was a livestream event in 2021 on all european C2C Facebook pages, with live recordings from C2C 2020 in Berlin. The stream reached more than 82.000 people.
LUKE COMBS
Truthful, honest and grounded. You can feel what you see and hear from Luke Combs. The 29-year-old singer and songwriter from a small town in North Carolina lives the American dream. His debut single "Hurricane" literally hit the country world like a hurricane.
Darius Rucker
As lead singer and rhythm guitarist of Hootie & amp; the Blowfish Darius Rucker already had a permanent place in the ranks of superstars in the 1990s. The debut album of the alternative blues rock band from South Carolina sold over 21 million copies and received numerous platinum awards …
Brett Young
Honest texts and a "West Coast Southern Sound" – aptly named "Caliville" style by Brett – helped Brett Young from the sports field to the country charts and to the hearts of his fans. After a serious injury prematurely ended the professional baseball career of the Anaheim, California-born singer, Brett found fulfillment in music …
THE CADILLAC THREE
Singer and guitarist Jaren Johnston, drummer Neil Mason and lap steel player Kelby Ray have known each other since their youth and have performed together for almost 15 years. Honesty and authenticity are popular buzzwords in Nashville, although few artists can be identified with them as easily as The Cadillac Three. These guys couldn't even fake authenticity if they tried …
LINDSAY ELL
"One of the most exciting and talented young artists in country music". This was the title of Forbes magazine Lindsay Ell in a report about the singer. The musician, singer and songwriter learned to play the guitar while traveling as a little girl with her father through country bluegrass camps and refined her craft later when she was discovered by Randy Bachman (BTO and The Guess Who) at the age of 13 …
Jimmie Allen
For groundbreaking country artist Jimmie Allen, a simple sentence sums up his view of life and music: never give up …
Charles Esten
The Pennsylvania-born actor and singer / songwriter will be known to most of all from the hit series "Nashville", in which he embodies the soulful guitarist Deacon Claybourne. Charles Esten is a successful musician, singer and songwriter himself. In addition to numerous live concerts, including in venues such as the O2 Arena London, the Ryman Auditorium, Bluebird Café or the Grand Ole Opry in Nashville, where he celebrated his hundredth appearance in 2018 …
Noah Schnacky
Noah Schnacky started uploading cover versions of popular songs to Instagram in 2015, which quickly increased his followership to over 500,000 people. He particularly impresses with his special closeness to his fans, whom he affectionately calls his anchor and, of course, with his incredibly strong singer / songwriting talent …
Runaway June
Vocal harmonies reminiscent of the early days of country music, paired with modern sounds. This is Runaway June. The trio consisting of Naomi Cooke, Hannah Mulholland and Jennifer Wayne have already acted as openers for acts such as Garth Brooks, Alan Jackson and Willie Nelson, toured with Jon Pardi and are currently accompanying Carrie Underwood on their "The Cry Pretty Tour 360" … < / p>
Tebey
Tebey is a Canadian musician, producer and songwriter currently living in Nashville. In the past 18 months, Tebey has secured three # 1 awards as an author: a # 1 Billboard US single award with Justin Moore's "Somebody Else Will", a # 1 award in Canada with Gord Bamford's "Dive Bar" and a first # 1 single as an artist and author with his song "Who's Gonna Love You", for which Tebey also received a SOCAN prize in March 2019. Tebey was the co-author of the hit radio single "Denim on Denim" with 6 million streams so far. Tebey recently toured Canada with Tim Hicks from Coast to Coast.
Introducing Nashville
Abby Anderson, Eric Paslay and Tenille Townes
The concept of the Country Music Association – "CMA" for short – hides the former concert series "CMA Songwriter Series". Several country artists / songwriters are on stage and perform their songs in an acoustic line-up, often accompanied only by a guitar …
Caylee Hammack, Austin Jenckes & Filmore
We give the newest stars a stage! Caylee Hammack, Austin Jenckes & Filmore have impressively opened the main stage!
THE BLUEBIRD CAFE AT C2C BERLIN
In 2020 we brought the legendary The Bluebird Cafe directly from Nashville to us in Berlin on the Spree! With Nashville series star Charles Esten, Tebey and songwriter legend Tony Arata.
Caylee Hammack, Austin Jenckes and Filmore were on board on the second Bluebird cruise on the Spree!
BLUEBIRD - THE MOVIE
When the young 27-year-old Amy Kurland founded The Bluebird Cafe in Nashville, she had no idea that this would be the place where many of the greatest stars in world music would play their first gigs. This is how the careers of superstars like Charles Esten, Garth Brooks and Taylor Swift started. They were once aspiring singer-songwriters who were chasing their dreams at The Bluebird Cafe, which has now become the symbol of the city of Nashville. A few years later, thanks to the venue, the musicians made their breakthrough and are still influencing the music world.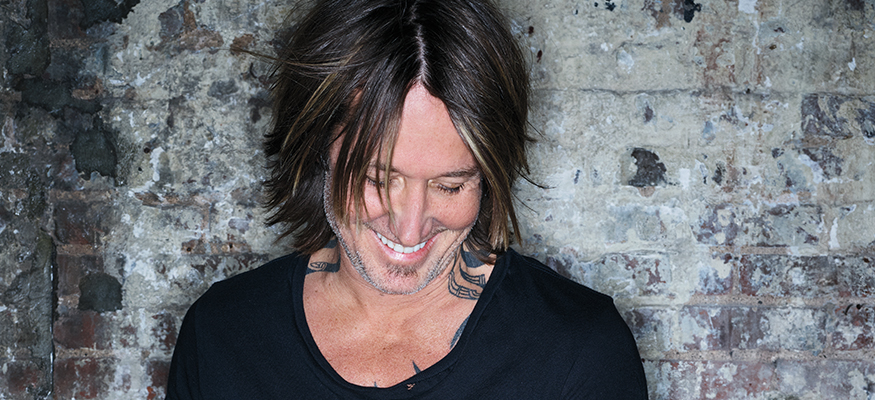 KEITH URBAN
GRAMMY Award winner Keith Urban has a reputation as a first-class songwriter, singer, performer, musician and a virtuoso guitarist. He has sold millions of albums and made chart history. Urban won four GRAMMYS, American Music Awards and People's Choice Awards. There are also twelve Country Music Awards and a Golden Globe nomination. He is a member of the Grand Ole Opry. In addition, Urban has twice placed an album in the all-genre charts in the USA, Canada and Australia, making him the only male country artist who has ever been able to achieve this position. "GRAFFITI U", Urban's newest and ninth studio album, was released earlier this year in combination with his "GRAFFITI U WORLD TOUR 2018".
BRETT ELDREDGE
Platinum-awarded singer / songwriter Brett Eldredge comes from Illinois and has already placed seven singles at the top of the US chart. Among them he landed "Beat Of The Music" 2014, the most played country song of the year. He recently released his brand new single "Love Someone" from his album named after him, which opened at # 1 on the Billboard Country Album and all genre top album sales charts. The album includes the gold-winning hits "Somethin 'I'm Good At" and "The Long Way". Billboard magazine praised Eldredge and his single "The Long Way": "He is king in writing texts that will melt you away". The song is also the title of the critically acclaimed and first sold-out headline tour Eldreges, which will continue this autumn in America.
HUNTER HAYES
The multi-platinum artist Hunter Hayes, hailed by the Huffington Post as "a force to be reckoned with", has garnered over 40 nominations and awards. Including five Grammy nominations, a People's Choice Favorite Male Country Artist Award and a CMA New Artist of the Year Award. His most recent releases include the relentlessly honest and introspective "Dear God", followed by the radically unfiltered "One Shot". Both have received numerous positive reviews from retail outlets, including Rolling Stone, Billboard, Paste and more.
CAM
The singer Cam was born and raised in California. She had her first success as a songwriter before signing her first contract with Sony. With her second single "Burning House", where she acted as a co-writer, she finally made her breakthrough. With over 2 million sales, the emotional ballad topped the US country charts, was awarded double platinum, and generated over 1 billion radio airplays in the United States. The single also earned Cam her first Grammy nomination for "Best Country Solo Performance".
DRAKE WHITE & THE BIG FIRE
Critically acclaimed Drake White (one of the "break-out" artists of C2C 2017) has been described by Rolling Stone Country as "one of the country's most energetic artists". The fast-growing singer and his band The Big Fire (Adam Schwind – drums, Philip Pence – bass, Jabe Beyer – guitar and Jon Aanestad – Fidel) have honored many stages in the UK and toured as a supporting act for established country greats like Kip Moore and Zac Brown. The rocking singer-songwriter is a real nature lover and released his debut album Sparks 2016 with the recently released EP Pieces.
INTRODUCING NASHVILLE
Lauren Jenkins, Logan Mize & Lindsay Ell
Behind the concept of the Country Music Association – "CMA" for short – is the former concert series "CMA Songwriter Series". Several country artists / songwriters are on stage and perform their songs in an acoustic line-up, often accompanied only by a guitar …